Joe Barbaccia
Executive Vice President jb@olr.com
917-270-0992
CURRENT REACH
K

Monthly Page Views

K

Total Subscribers

+

Real Estate Firms
WHAT DO YOU GET?
Center Panel on the OLR Dashboard or Large Leaderboard Banner atop the OLR.COM Home Page
4X Elistings per month [30,000 targeted brokers in NYC]
Advertised Buildings will be featured on Linecity.com
Promotional editorial on the Linecity Blog
TOTAL OLR REACH
K
REAL ESTATE PROFESSIONALS
WHY OLR FOR YOUR ADVERTISING DOLLARS?
An opportunity to advertise on On-Line Residential (aka OLR is) like none other. OLR, for the first time in his 26-year history of serving the local residential market, has opened up its business-to-business data platform to advertisers. But we have done this selectively, offering just TWO prime spots within our product, the OLR.COM LOGIN Page and the OLR.COM Dashboard. This opportunity is only open to landlords, developers and brokerages representing entire buildings, either for sale or for rent.
OLR is the most widely used data platform among brokerages in NYC. The platform is widely recognized as the most complete source of building and listing information, a critical component of conducting daily business for more than 15,000 agents.
OLR.COM LEADERBOARD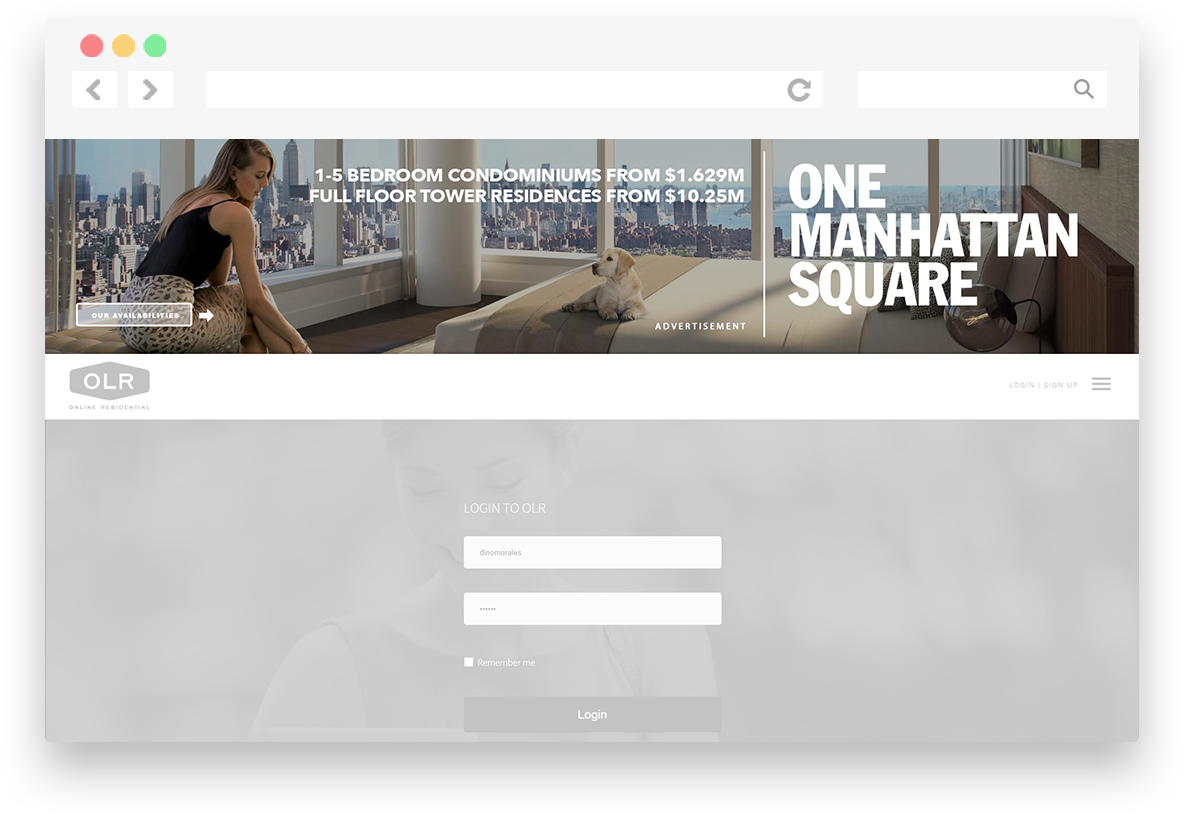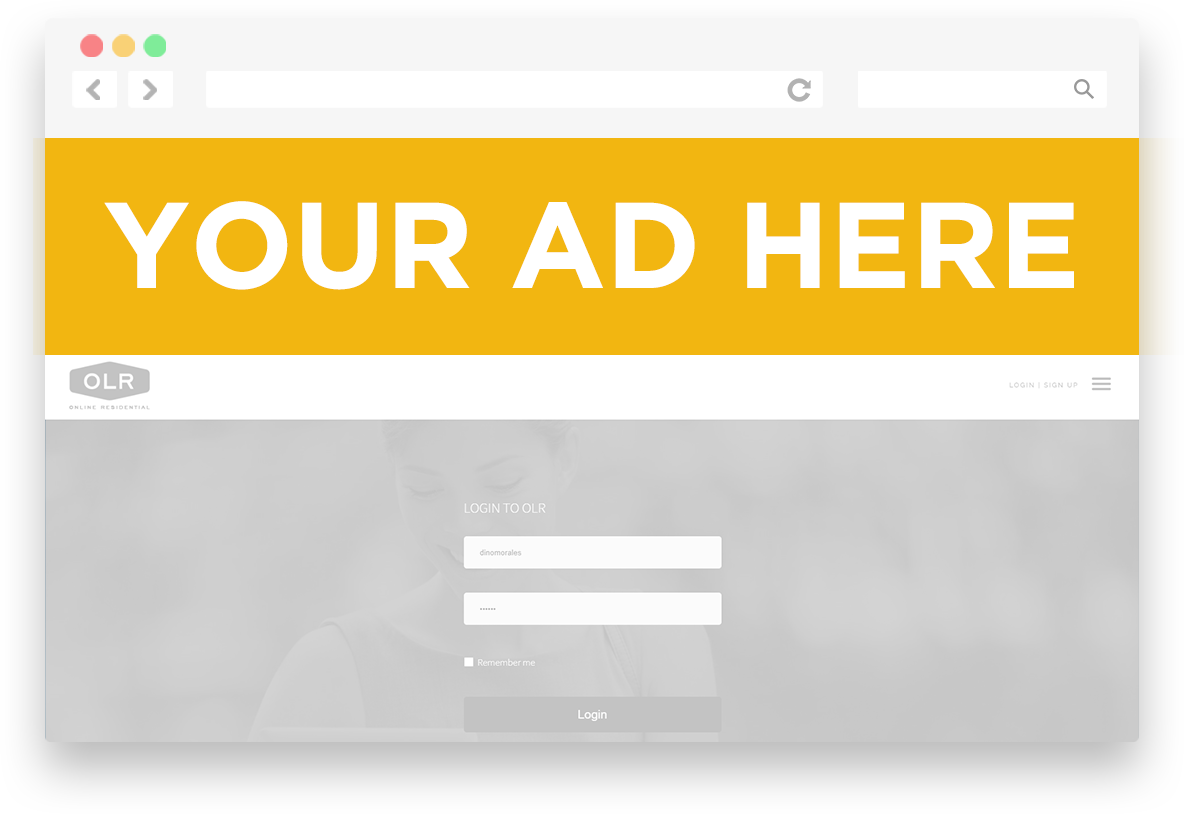 OLR.COM CENTER PANEL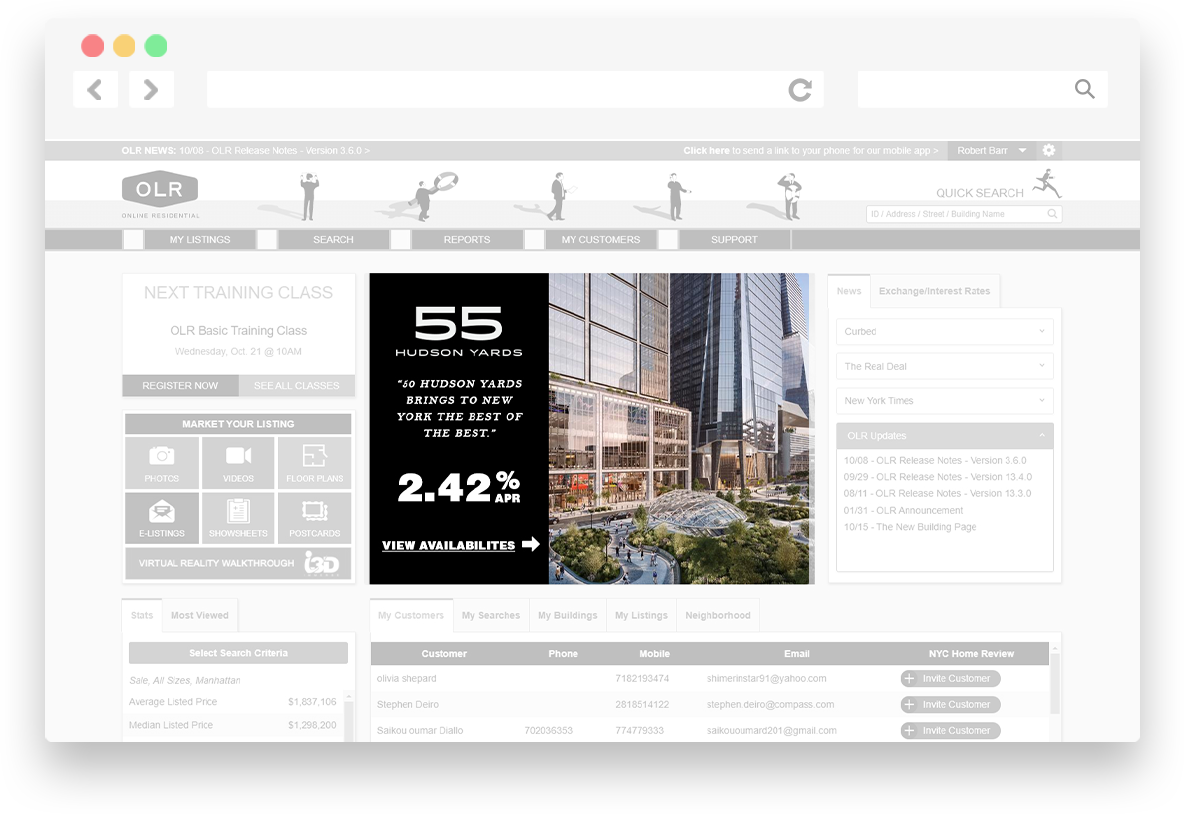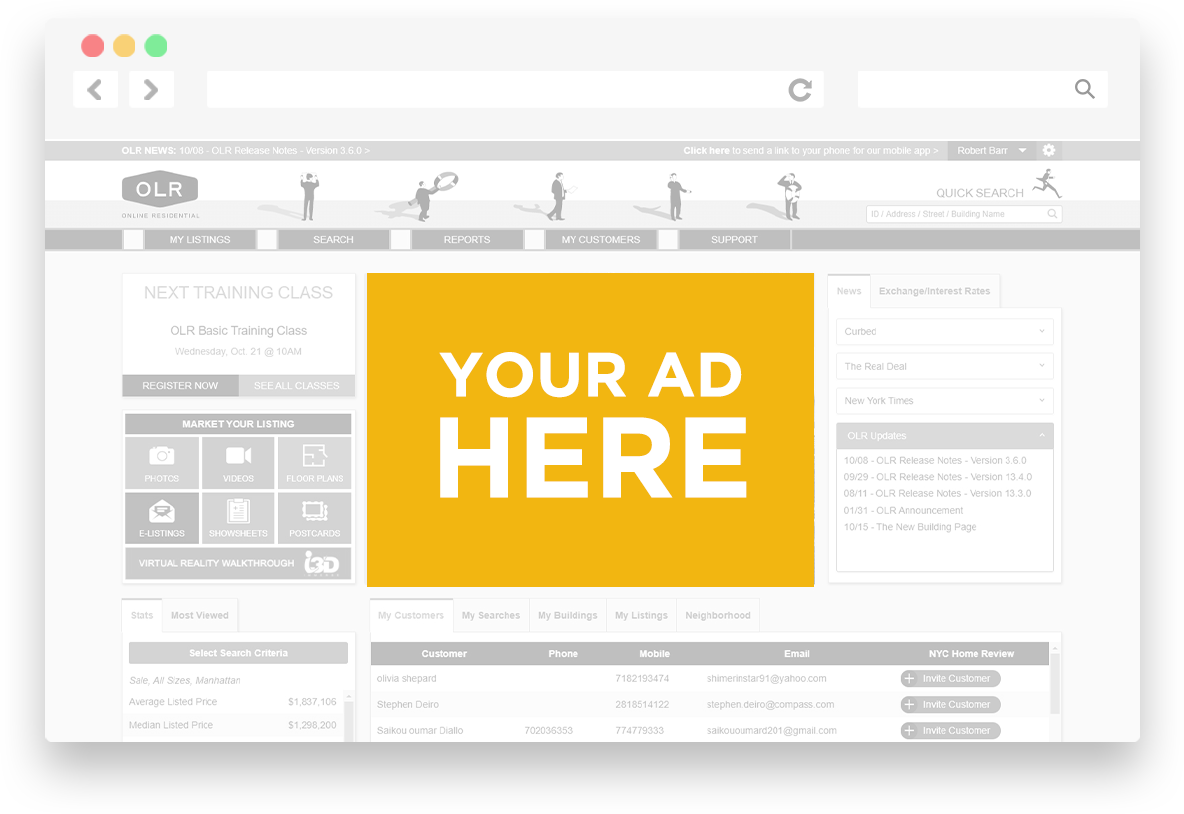 View the specs for each ad here.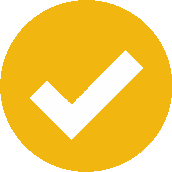 Best Possible Target Audience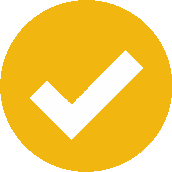 Direct Marketing to Agents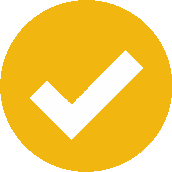 First Time Opportunity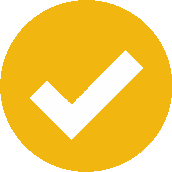 Limited Ad Spots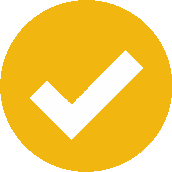 Thirty-Day Ad Windows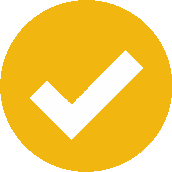 Tie-Ins with other Promotions